Herd Sires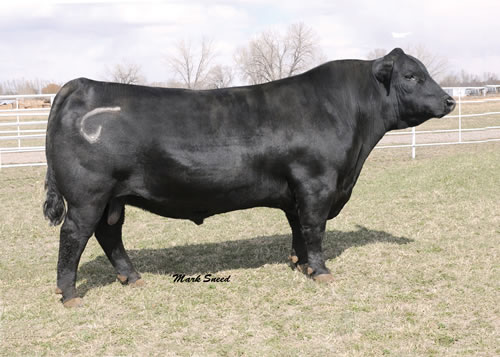 Connealy Thunder
Calved 01/28/05 • AAA #15148659[AMF-CAF-DDF-M1F-NHF-OHF-RDF]
# Jauer 353 Traveler 589 27




# Baldridge Kaboom K243 KCF [CAF]




Pleasanta of Conanga 736

Jauer 7111 Traveler 353 719
Jauer 6807 Traveler 27 085
# G T Maximum [AMF-CAF-XF]
# Pleasant Pill of Conanga [CAF]

# Bon View Bando 598 [CAC-AMF-DDF]




# Parka of Conanga 241 [CAC-AMF-NHF]




Partina of Conanga 6237

# Tehama Bando 155 [AMF-CAF-XF]
# Bon View Dora 56
# Schoenes Fix It 826 [AMF-CAF-XF]
Party Date of Conanga
As of 11/25/2015
Production
CED
BW
WW
YW
RADG
YH
SC
Doc
+10

.92

-.9

.97

+46

.96

+91

.94

+.20

.79

+.1

.92

+.45

.94

+28

.87
Maternal
HP
CEM
MILK
MKH/MKD
MW
MH
$EN
+21.1

.66

+14

.85

+26

.91

610 / 2073
+9

.80

+.1

.80

+6.56
Carcass
CW
MARB
RE
FAT
Carc
GRP/PRG
Usnd
GRP/PRG
+35

.67

+.47

.71

+.58

.71

+0

.69

16 / 46
1343 / 3734
$Values

| $W | $F | $G | $QG | $YG | $B |
| --- | --- | --- | --- | --- | --- |
| +65.82 | +35.17 | +33.13 | +26.64 | +6.49 | +105.72 |
Performance
Birth Wt
Birth Ratio
Wean Wt
Wean Ratio
Year Wt
Year Ratio
SC
Hip HT
%IMF
%IMF Ratio
RE
RE Ratio
Fat
Fat Ratio
Rump Fat
Rump Fat Ratio
79
96
817
111
1481
118
36.68
52.0
4.03
95
15.4
118
.40
143
.70
179
Thunder is one of the most powerful sires to come into the TC lineup.
Thunder is an outcross sire that has been proclaimed to be the perfect bull to sire hip shape and base width without sacrificing birth weight and performance.
Thunder's calves have exceeded our expectations for calving ease and they are developing into excellent phenotype with growth.
Thunder's daughter have hit peak production, they have proven to be some of the most sought after genetics for maternal traits in the Angus breed.
Thunder ranks in the top 15% CED, 10% BW, 5% Doc, 4% CEM, 15% Fat, 20% $YG, and top 5% $W.
Thunder Thunder is owned with Sitz Angus, MT and Clay White, KS. Leased to Genex/CRI, WI.
Use for calving ease, performance, thickness and eye appeal.