Herd Sires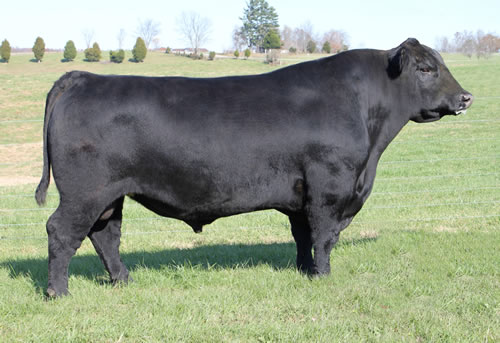 TC Total 410
Calved 01/16/04 • AAA #14844711[AMF-CAF-DDF-M1F-NHF-OHF]
# B/R New Design 036 [DDC-AMF-XF]




# Bon View New Design 208 [CAC-AMF-XF]




# Bon View Erica 443

# V D A R New Trend 315 [AMF-CAF-XF]
B/R Blackcap Empress 76
# N Bar Emulation EXT [AMF-CAF-XF]
# Bon View Erica 1380

# Twin Valley Precision E161 [NHC-AMF-XF]




+ TC Erica Eileen 2047 [NHC-AMF]




#+ TC Erica Eileen 5116

# G A R Precision 1680 [AMC-NHC]
+ W C C Blackcap C9 [RDC]
#+ Leachman Right Time [D2F-M1F]
T C Erica Eileen 6006
As of 11/25/2015
Production
CED
BW
WW
YW
RADG
YH
SC
Doc
-5

.90

+3.3

.98

+68

.96

+121

.95

+.27

.82

+.9

.95

+.75

.95

+22

.91
Maternal
HP
CEM
MILK
MKH/MKD
MW
MH
$EN
+13.6

.65

+8

.89

+23

.94

1253 / 4119
+117

.85

+1.1

.86

-29.23
Carcass
CW
MARB
RE
FAT
Carc
GRP/PRG
Usnd
GRP/PRG
+39

.76

+.81

.78

+.88

.78

-.012

.77

31 / 67
3197 / 7353
$Values

| $W | $F | $G | $QG | $YG | $B |
| --- | --- | --- | --- | --- | --- |
| +49.82 | +84.68 | +47.18 | +36.97 | +10.21 | +143.81 |
Performance
Birth Wt
Birth Ratio
Wean Wt
Wean Ratio
Year Wt
Year Ratio
SC
Hip HT
%IMF
%IMF Ratio
RE
RE Ratio
Fat
Fat Ratio
Rump Fat
Rump Fat Ratio
83
104
852
115
1516
113
38.83
N / A
8.90
199
14.7
104
.41
117
.44
98
Total offers Total Genetic Excellence.
Total ranks in the top 4% WW, 3% YW, 10% Doc, 20% CW, 10% Marb, 4% RE, 10% Fat, 3% $F, 3% $G, 10% $QG, 5% $YG and top 5% $B.
Total provides an incredible performance boost to any mating.
Total has 7637 progeny from ultrasound and carcass data with ratios of 101 IMF, 102 RE and 97 Rib Fat.
Total is well known as a proven source of high growth and elite $Values that sire phenotypic eye pleasers with great dispositions.
Total females are his best contribution – they're true maternal powerhouses, strong yet feminine, with udders that most only dream about.
Total is owned with J Bar J Ranch, OH; Maplecrest Farms, OH; River Bottom Cattle Co., SD; and Van Beek, SD. Leased to Select Sires, OH.
Use for a Total package.