Herd Sires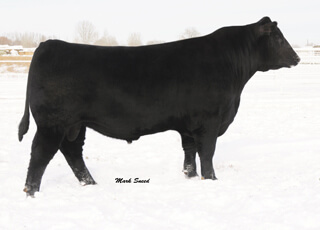 TC Aberdeen 759
Calved 01/27/07 • AAA #15840414[AMF-CAF-DDF-M1F-NHF-OHF]
# B A R Ext Traveler 205 [AMF-CAF-XF]




# C R A Bextor 872 5205 608 [AMF-CAF-XF]




Cra Lady Jaye 608 498 S Easy

# N Bar Emulation EXT [AMF-CAF-XF]
# B A R Queen Traveler 3015
#+ G A R Sleep Easy 1009 [AMF-CAF-XF]
H H F 917 Lady 975 498

# Bon View New Design 208 [CAC-AMF-XF]




#+ TC Blackbird 4034 [CAF]




TC Blackbird 1013 [DDF]

# B/R New Design 036 [DDC-AMF-XF]
# Bon View Erica 443
# S A F Fame [AMF-CAF-XF]
TC Blackbird 9032
As of 11/24/2015
Production
CED
BW
WW
YW
RADG
YH
SC
Doc
+9

.92

+.5

.97

+55

.95

+101

.93

+.19

.73

+.5

.91

+.60

.93

+21

.88
Maternal
HP
CEM
MILK
MKH/MKD
MW
MH
$EN
+10.5

.53

+9

.84

+31

.90

521 / 1742
+41

.78

+.6

.78

-16.04
Carcass
CW
MARB
RE
FAT
Carc
GRP/PRG
Usnd
GRP/PRG
+34

.60

+.36

.66

+1.27

.64

+.016

.63

13 / 24
1112 / 3096
$Values

| $W | $F | $G | $QG | $YG | $B |
| --- | --- | --- | --- | --- | --- |
| +69.77 | +55.68 | +34.69 | +22.23 | +12.46 | +115.30 |
Performance
Birth Wt
Birth Ratio
Wean Wt
Wean Ratio
Year Wt
Year Ratio
SC
Hip HT
%IMF
%IMF Ratio
RE
RE Ratio
Fat
Fat Ratio
Rump Fat
Rump Fat Ratio
80
93
742
110
1427
110
39.05
51.1
5.95
147
16.6
119
.49
129
.54
123
Aberdeen was the high-selling bull at the 2008 TC Production Sale.
Aberdeen is a multi-trait leader and has become an overnight sensation due to his low birth weight, excellent early growth and carcass merit along with a maternal outcross.
Aberdeen has become a customer favorite as an elite carcass merit sire with real world applications.
Aberdeen is an outcross with genetics for calving ease.
Aberdeen covers many of the most important fundamental traits with EPDs of the breed for CE, growth, Doc, Milk and $Values.
Aberdeen ranks in the top 20% CED, 20% YW, 15% Doc, 5% Milk, 1% RE, and top 5% $W.
Aberdeen's24 sons in the 2012 TC Ranch Production Sale averaged $7,135.
Aberdeen is owned with Mohnen Angus, SD and Lindskov & Thiel Ranch, SD. Leased to Genex /CRI, WI.
Use for the outcross pedigree, calving ease, carcass and maternal strength.
Call for semen availability.